With speed, charm and a self-prepared race car
Driving at murderous speed and with maximum concentration for seven days and 3,500 km right through Mexico – Martin Eitdorf and his friend Hans Motzkau were among the drivers taking part in 2012 in the legendary automobile race "La Carrera Panamericana Mexico". A total of 115 teams went to the starting line. The two motorsport enthusiasts from Esslingen achieved an impressive 24th place.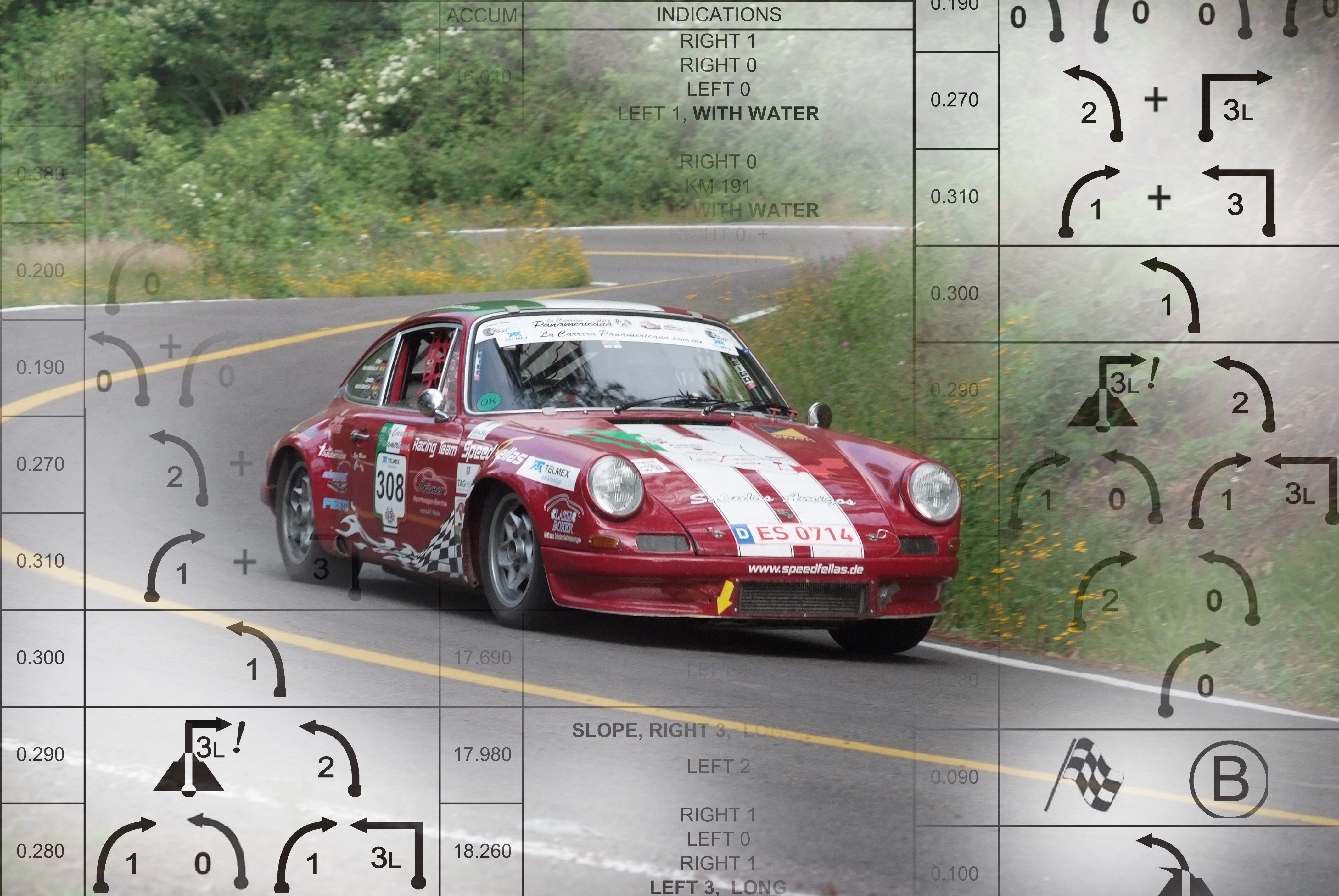 On the day before qualifying for the Carrera Panamericana, Martin Eitdorf and Hans Motzkau were so excited they were scarcely able to sleep. "We felt alone among wolves - after all, this, the oldest and hardest speed rally in the world, attracts entries from many professionals," recalls Martin Eitdorf. He and his best friend Hans Motzkau did not, however, allow themselves to be intimidated! They decided to make the great dream of many motor sport enthusiasts reality. "Rally driving is far more than just stomping on the gas pedal. It requires a mixture of strategy, craftiness and crisis management", says Martin Eitdorf, describing the fascination and challenge of motor sport. All three of these qualities were particularly in demand during this rally - after just three days, 35 teams had retired. Some race cars had fallen down ravines up to 100 metres deep, and the scene on some special stages looked worse than a junkyard. Most drivers escaped with relatively light injuries, but the organizer issued a highly critical warning about driver behaviour. The two entrants from Esslingen decided to back off with their use of the throttle - at least a little.
Best support
As members of a low-budget team, the two motor sport fans could call on only limited mechanic support, meaning that they were largely dependent on their own resources. They had been able to acquire their car, a Porsche 911S built in 1970, cheaply and rebuild it in 15 months into a rally car which met the standards of the international motor sport association Fédération Internationale de l'Automobile (FIA). Repairs were necessary each evening in the race camp. The electrics in particular caused repeated problems. Many service technicians from other teams were ready to help the two Esslingers. What was more, Dr. Kurt Stoll and Bernd Schreiber, the Managing Director of Festo Mexico, offered the support of Festo's Mexican offices. "We did not need to call on this help, but the offer gave us a feeling of security. If we had had an accident, we would have had a couple of telephone numbers in our pockets and would not have been left alone standing in the middle of the pampas," says Martin Eitdorf.
Happily over the finish line
"Apart from the problems with the electrics, our clunky old racer ran smoothly, and our team muddled through from day to day," recalls Martin Eitdorf. On one race day, the team was even ahead of Formula 1 legend Jochen Mass. Taking 24th place was a great success for the two speed rally fans. "To drive the full length of the Carrera Panamericana on our first attempt was already more than most people could imagine. Over 40 teams were forced to retire, and many racing cars were neatly converted into scrap," reports Hans Motzkau. Martin Eitdorf adds: "All in all, it was a question not so much of race positions as of setting up a project of this kind in the first place and successfully completing it." This is what the two drivers managed to do. And if not before, then on the last stage from La Bufa to Zacatecas, with tens of thousands of spectators cheering on the drivers, they had the feeling that the effort, the nervous energy and the risk had all been worth while.
La Carrera Panamericana
The race "La Carrera Panamericana" is one of the most spectacular and toughest road races in the world. Held on public roads, it involves over 100 teams driving more than 3,500 km through Mexico in seven days.

This legendary race was first organized in the early 1950s to mark the opening of the Mexican section of the Panamericana highway and was regarded at the time as the most demanding and largest motor sport event in the world.The race was a baptism of fire for the famous Mercedes 300 SL with its gullwing doors and gave its name to all the Porsche Carrera models. Due to the large number of fatal accidents, the race was discontinued after five years but was reinstated in 1988 as an event for classic rally cars.

The main requirement for participation is of course a rally car, which must meet the standards of the international motor sport association Fédération Internationale de l'Automobile (FIA).

This year's Carrera Panamericana took place from 19th to 25th October 2012.

More information at www.lacarrerapanamericana.com.